"It's unscented, light and easy to wear. My complexion acquires a pleasing sheen, and the following day, looks visibly plumper. Nordic women, your secrets are out! 5/5" 
- Anna Maxted, Daily Mail

Made with under 15 ingredients
Each product is intentionally formulated with minimalism in mind, stripped of unncessary filler ingredients and fragrance.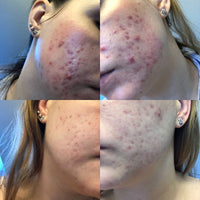 Testimonial
"I've had problems with both Acne and Acne scars. The time between the photos is 2 months and it's such an incredible difference! I will definitely continue with this mask! I used it 2-3 times a week"
- Ana M.
See more reviews
We're a daughter & mother duo
Founded and run by family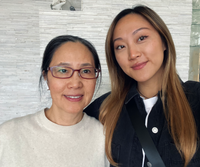 Say hello to plump & dewy skin.
Meet the Happy Honey Oil. A featherlight facial oil to protect and plump delicate skin.
See more